Thursday: karaoke. open mic and schmoozing at 9:17 AM





Yesterday

was awesome. I went in a picnic at municipal park and watched

Dan

Weldon

sing some songs, i got all my errands done by bike ( is there any other way when its sunny out?) , i ate guava

Popsicles

in my yard and i ended

the

night

at the

sand trap

singing karaoke with friends. yeah, summer

pwns

winter.

This week is turning out to be quite amazing and i am excited for all the things coming up. Tonight there is a ton going on Tomorrow is the fire in the skies CD release party and lots of other rad events and Saturday i am going on the weekend show again and you will be kept plenty busy with all of the shows and events happening that weekend.

Oh whats that?? You've never heard the weekend show? well, i most certainly WILL tell you about it. The weekend show is a Weber

FM

radio delight. Featuring local music and some lesser known rad jams the weekend show will have you laughing and dancing in no time. Hosted by Jared Christensen,

hoagie

bear, DJ

AJ

and tons of fun local guests too. If you love to hear new music and you want to know about local artists you simply must tune into 88.1 Weber FM Saturdays from noon-2! I will have more about these guys later on so stay tuned and check out my post from my last visit on the weekend show HERE.



Buckle up folks because today is full of awesome:


WSU

Outdoor program will host a kayak roll session, 7-9 p.m.,

Swenson

Building pool, $20/$8 (bring your own boat), 801-626-6373.

Weber State University will present "Arts in the Parks Summer Tour 2011," a

weeklong

arts program for children, 11:30 a.m.-12:30 p.m., Liberty Park (751 W. 24

th

St., Ogden), free, 801-626-6782 or artspark@weber.edu



WSU

's

Ott

Planetarium will present "Science in the Parks," a

weeklong

science program for children, 11:30 a.m.-1 p.m., Lorin Farr Park (769 Canyon Rd., Ogden), free, 801-626-7711 or ottreach@weber.edu.

Weber pathways cleanup:help out your community 5:30PM Meet at Rainbow Gardens to work on the Bord Song Trail, repairing damages from recent mudslides.

Ogden-Weber Tech College Celebrates 40 Years of Serving Weber County: in conjunction with the open house for the new Samuel H. and Marian K. Barker Family Health Technology Building. Several events will precede the community event which will include a donor dinner, staff and alumni celebrations and a ribbon cutting ceremony.

Movie at the Library- pleasant valley branch: MY PERESTROIKA follows five ordinary Russians living in extraordinary times — from their sheltered Soviet childhood, to the collapse of the Soviet Union during their teenage years, to the constantly shifting political landscape of post-Soviet Russia. Together, these childhood classmates paint a complex picture of the dreams and disillusionment of those raised behind the Iron Curtain.

Intro to digital

photography

-pleasant valley branch library:This is a digital photography class designed for beginners.FREE

Networking party & guest speaker: Come to a party of like minded business folks. We will have light refreshments! Feel free to bring a dish.We have a guest speaker - Legend Lennon

Ledbetter

- who will be speaking on how to have the proper mindset and philosophy to become successful. email photographybyrachael@comcast.net for details.



Mojos

open mic jam:



Teazers

Karaoke: rock out with

Jackson

the

karaoke dude the best karaoke

DJ

in town!



Labels: family friendly events in ogden utah, free events in ogden utah, ogden utah blog, ogden utah events, ogden utah karaoke, ogden utah music, ogden utah open mic, weber fm, weber state university

xoxo,
explore, create and have fun




Newer› ‹Older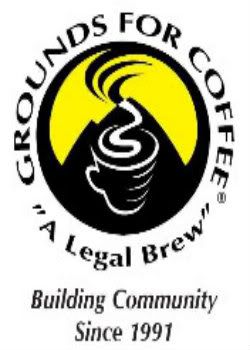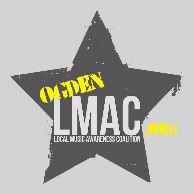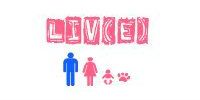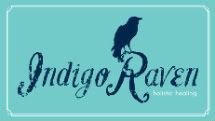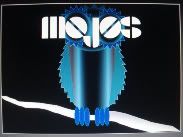 This blogskin is proudly brought to you by mikaela and Mrs. Chuck Bass, with a lil' help of Chili with the basecodes. Thanks to Michelle miller for the banner. Thanks to Enlaced for the pretty icons and Tumblr for the inspirations.
© All Rights Reserved


Get an Indie Ogden banner