Saturday hurray! giveaway and arts festival +more! at 7:22 AM



Ahhh

the sun is shining ( hopefully all day) the birds are chirping and

ogdenites

are out and about enjoying the awesomeness that is Ogden Utah. I will miss the morning festivities while i run in the second-annual 5K run/walk to raise money for women affected by conflict in Democratic Republic of the Congo. Wish me luck! If you

didn't

catch

yesterdays

post you missed out on day 1 of my 3 days of giveaways in celebration of

Ogden

arts festival! Congrats to

Rebekah

Mercier

for winning a

$20 gift card to barbed lotus!!

As promised i have yet ANOTHER giveaway up for you on this glorious Saturday.This prize is up for grabs to ANYONE IN THE US OF A!
Win a hand made stenciled clutch pictured here. A fancy canvas cotton clutch made of new and

upcycled

materials stenciled with gold metallic designs. Megan Erica designs and creates one-of-a-kind high-quality handbags, clutches, aprons, clothing, and accessories using beautiful textures and integrating fabulous details. You can see more of her amazing work here:
store: www.etsy.com/shop/msaine
website: sainesburyproject.com/merica/
blog: megansaine.blogspot.com/



how to enter? just follow these steps:

1-comment on today's post on blogger or

facebook

and tell me your favorite thing from the

www.etsy.com/shop/msaine

( one entry)




2-share this post on your

facebook

, twitter or blog! (one entry each)




3-follow indie Ogden on

blogger

or

facebook

( one entry each)


**REMEMBER TO LEAVE A COMMENT FOR EACH ENTRY ( any other comments not relating to an entry will not be counted)

Stay tuned for tomorrows giveaway too!


Sunday

-portrait photo session with

kel

-z photography. Value of $120 all photos on CD, edited. Can be fun makeup, pin up, portrait, kids etc.

Kel

-z is am amazing self taught photographer with an incredible artistic talent. She has an ability to take something ordinary and make it extraordinary.


Facebook

: facebook.com/kel-z


Flickr

: http://www.flickr.com/photos/kelseyphoto

I know, i know too much excitement right? well it isn't over yet because today's events are incredible!
MUSEUM OF NATURAL SCIENCE and

OTT

PLANETARIUM- science

Saturday

, 12:00pm-5:00pm Free planetarium shows, free museum admission, free hands-on science activities ALL DAY LONG. Lind Lecture Hall, Weber State University Ogden Campus.Free Admission.



WSU

event-Anything For a Friend will host a community fundraiser for Cyndi

Tangren

, a single mother of six diagnosed with breast cancer; fundraiser will include dinner with Texas Roadhouse, silent auction, kids' corner, entertainment and pictures, 5-9 p.m., Shepherd Union Ballrooms, cost per activity/donations welcome, 801-620-0696 or

anythingforafriend

.com.

Ogden nature center-The entire community is invited to enjoy the Ogden Nature Center for free on Saturdays during the summer. Free activity or program 10am-11am and 1pm--2pm each Saturday.Visitors are invited to bring a picnic and enjoy the 152-acre nature preserve. Free Summer Saturdays at the Ogden Nature Center are made possible by Weber county R.A.M.P. funds.

borrowed earth emporium-join us for a free beginners class. bring a mat and wear comfy clothes and open your mind to what yoga has to offer. a great way to see if yoga is right for you.

Ogden arts festival- The Ogden Arts Festival is a big party on 25

th

Street and at Union Station! There will be artists booths, Taste of Downtown Friday Night, Free Kids

ARTivites

, Live Music on 2 stages, food court, beer garden,

plein

air auction, free films from the

Foursite

Film Institute and lots more!



Plein

Air silent auction-The Ogden Arts Festival

Plein

Air Silent Auction begins at 10:00am as freshly painted paintings are returned for display, with all paintings returned for display by 12:30pm. The last call for bids is at 6:00pm during the cocktail party. This year the Ogden Arts Festival is supporting the Ogden River Project and encouraging artists to paint scenes by the Ogden river as well as around downtown.

kids

artivities

:Local Non-Profits develop and teach a Kids

ARTivity

. Different

activities

are scheduled throughout the day on Saturday during the Festival. The

KidsARTivites

area's are on the grass under the trees in front of Union Station. Children are invited to come and create art that they can take home, and it's all free!

Roller derby

carwash

-Come and get your ride sparkly clean by your favorite Roller Dolls!
The

Trainwrecks

will be geared up ready to wash away all that grime and make your vehicle shine!Car-washes $5.00 per vehicle. Donations in addition will be gladly accepted.The funding from this car wash will aid in the travel expenses for the

Trainwrecks

in the 2011 season.

ZOES

ROADHOUSE 1847 Wall Ave, Ogden, UT.

Rock a belly deluxe- An evening of Northern Utah's best belly dancers in full splendor to delight the crowd followed by a concert given by local music sensation Dan Emerson

Biggins

.
Some of the groups and dancers that will be represented this night are Rising Phoenix, Scimitar, Lotus Buds & Blue Lotus,

Perizada

,

Oryantal

Dansi

, Troupe

Tarab

, Davina Tribal,

Mikalyn

& Cindy, Katie Russell,

Kairo

,

Shazia

, Amanda

Borba

,

Rasha

and Nathan.FREE

The Basement proudly presents- Tournament of Champions - Metal Edition - Round 2. Lineup:7:00 - From Hero To Legend, 7:45 -

Necromaniac

, 8:30 - Torrent, 9:15 - Designing The Aftermath. The winner will be announced after the last band performs. Doors open at 6:30PM. Tickets are $5 in advance, $7 at the door.



Foursite

film festival- Two films will wrap up the

Foursite

Film Festival: Chloe and the Great Fish and Neighbours.

There was literally too many events to post so check out the rest here: Indie

Ogden's

Calendar

Labels: blog events music.ut weber salt lake, family friendly ogden utah, film, free events in ogden, giveaway, indie ogden utah, ogden arts festival, ogden bands, ogden utah events, ogden utah music

xoxo,
explore, create and have fun




Newer› ‹Older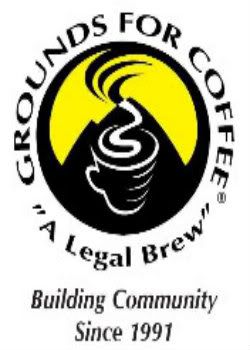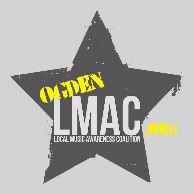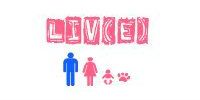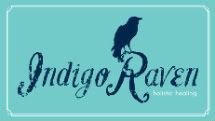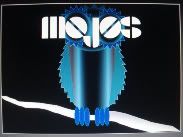 This blogskin is proudly brought to you by mikaela and Mrs. Chuck Bass, with a lil' help of Chili with the basecodes. Thanks to Michelle miller for the banner. Thanks to Enlaced for the pretty icons and Tumblr for the inspirations.
© All Rights Reserved


Get an Indie Ogden banner