The weekend in ogden 6/25-6/26 at 11:45 PM



Oh its summer all right and if you had any doubts I'm sure the feeling of being baked alive the past couple days has certainly proven it. So fill up yer water bottle and pack some energy bars because you will be out of the house all weekend enjoying all that is awesome about Ogden!

Oh and if any of you were wondering...Vintage cupcakes is amazing and their vintage prom was swoooon worthy! i had such a blast dressing up! More on that later!

Fashion swap! :
Bring you gently used thrifted/vintage/or just plain rad clothing, accessories and household goods that you would like to swap over to vint5age cupkaes! ! vintage cupcakes will have some yummies for you all and there will be light refreshments as well.

Free Saturday at the p
lanetarium:
12:00pm-5:00pm-Free planetarium shows, free museum admission, free hands-on science activities.Noon- 4:30 planetarium shows and astronomy activities. Lind Lecture Hall, Weber State University Ogden Campus.

Free Saturdays at Ogden nature center:
The entire community is invited to enjoy the Ogden Nature Center for free on Saturdays during the summer. Free live bird program 9:30am-10am, and free nature craft or activities 10:30am-11:30am and 1pm--2pm each Saturday.Visitors are invited to bring a picnic and enjoy the 152-acre nature preserve. Free Summer Saturdays at the Ogden Nature Center are made possible by Weber county R.A.M.P. funds.

Free yoga at the bee- join us for a free beginners class. bring a mat and wear comfy clothes and open your mind to what yoga has to offer. a great way to see if yoga is right for you. Phone: 801-627-8117

Free Saturday at Ft.

bueneventura

Sponsored by RAMP. Free 1/2 hour canoe rides, free park entrance, and an Free arrowhead for kids. Visit the historic Fort, enjoy a picnic and a bike ride or walk on the connecting trails.



Zumba

at the library:Are you ready to move to a new beat? Our

Zumba

class, taught by

Lizz

Gibson, a

Zumba

certified instructor, is an exhilarating, easy-to-follow, Latin-inspired dance fitness program guaranteed to get you in shape while having fun.

R.a.m.p film- "

rio

'

peerys

Egyptian

Free Saturdays Lorin Farr pool:Take the ride of your life at Ogden's outdoor pool and rampage slide during the hot summer days. Swim in the Olympic size pool or lounge on the cool lawn that surrounds the pool. Join us Saturday June 25

th

2011 for our Free Summer Saturdays presented by R.A.M.P.

Library film- chronicles of Narnia:This movie is part of the Disney Adventures film series at the Pleasant Valley Branch Library.



Folk for food

benefit

:A benefit concert for the Utah Food Bank with great talent from all over the Wasatch Front. Performers include Kat Day, Owl Hoots,

McKail

Seely

, Landon Christensen, Kyle Coleman,

Beargrowl

Wolfhowl

, Mad Diving Barons, and The Old World. Special guest MC Barry Anderson. Tickets just $5. Come support a great cause with great music. All proceeds go directly to the Food Bank.

Carlos and

harleys

:Live music with Tim Daniels Sunday

Dinner/fundraiser for johnny

ballards

mayoral campaign:RSVP

Jasoh's

(801) 399-0088, Dinner $25, Suggested Donation to the

Jonny

Ballard Campaign $25. Fine Dining, Live Music (Yes he will be playing his Saxophone) Meet & Greet, share your ideas for Ogden City.

wiseguys comedy- Jamie

Maxfield

:Jamie

Maxfield

made his first attempt at Stand-Up Comedy as part of a pact with several friends and is the only one still going. His comedic

stylings

have been described as a cross between Brian Regan and Jeff

Foxworthy

with his sense of humor originating in the deepest darkest places of the human experience; Saturday morning cartoons of the 80's and a marriage to his High School sweetheart that has brought him a brood of six kids.

Local first fundraiser: Local First Ogden is teaming up with the O-Town Hop Heads (local home brewers with an incredible passion for what they do!) to bring you 15+ different kegs of locally brewed beer to taste, potluck dinner and a raffle, all while you mingle with your fellow small business owners! This event is to support the Local First Ogden organization! The Dry Lake Bank will be there to provide the tunes!

The Basement proudly presents:Tournament of Champions - Metal Edition - Round 2. Lineup:
7:00 - From Hero To Legend, 7:45 -

Necromaniac

, 8:30 - Torrent, 9:15 - Designing The Aftermath. The winner will be announced after the last band performs.Doors open at 6:30PM. Tickets are $5 in advance, $7 at the door.

Henna party: Summer is here and and that means henna tattoos are in order!!! You are all welcome in my home on the 25

th

to enjoy each others company and to be hennaed ! I also have a new safe black alternative called

harquus

:D. Glitter on your henna is always free!! Prices start at $5 henna and

harquus

are equally priced. Bring the

fam

and snacks if you wish, children's tattoos are $3.

Little

texas

live in concert: Little Texas Live in Concert. America's Favorite

Rockin

' Country Band. A night full of Hits including God Blessed Texas, What Might Have Been, Kick A Little, My Love, Amy's Back In Austin, & First Time for Everything.Gate Opens 6:00 pm - Show 7:00 pm
Tickets available 801-452-8123 or 801-452-8120. www.ezticketlive.com. Proceeds to benefit Enable Utah



Sunday is a day of rest...

or a day of biking, hiking and playing in the park and if you simply must go to an event check out:
Che

Zuro

at Carlos and

harleys

.

Labels: biking in ogden utah, events in ogden utah, family friendly events in ogden utah, free events in ogden, ogden utah things to do, summer events in ogden. ogden free saturdays

Liv said on June 25, 2011

the fashion swap was THE BEST. i am so glad i was able to come, and that aspen napped the entire time i was gone.

you girls did a great job organizing it, and we must have another one in a few months!

xoxo,
explore, create and have fun
Newer›
‹Older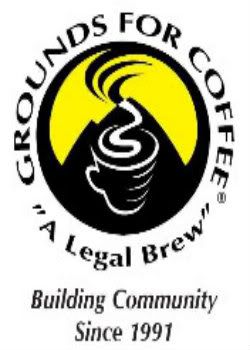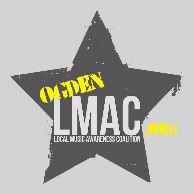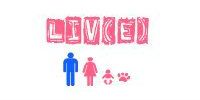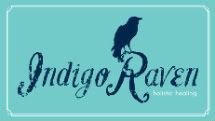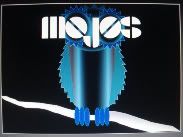 This blogskin is proudly brought to you by mikaela and Mrs. Chuck Bass, with a lil' help of Chili with the basecodes. Thanks to Michelle miller for the banner. Thanks to Enlaced for the pretty icons and Tumblr for the inspirations.
© All Rights Reserved


Get an Indie Ogden banner