Saturday: farmers market, river fun and karaoke! at 9:25 PM





Its Saturday!

Ahh

sweet bliss! Time to eat cotton candy in the grass and splash around in the river. I cant wait for farmers markets and

bike

rides and photo fun with my lovely friend jenny. We will be

dressing

up in pretty frocks and being completely

girly

...that is until we get muddy from playing on the parkway.

Savor these moments folks

because

winter is just around the corner. Most of you might be excited for snow and cold and wet and did i mention cold? But me? I am snow inept, a snow

newb

if you will. I get cold easily and the idea of being wet AND cold sounds like some form of ancient torture to me. Perhaps i need an experienced snow dweller to show me how its done, until then i will continue pouting

about

summer ending.

There is so much to do and don't forget about the amazing indie films playing right here in downtown Ogden!

All day- Free summer Saturdays:


9:00am – 4:00pm

-Ogden Nature Center, 966 W. 12

th

Street, Ogden, UT 84404


10:00am – 4:00pm

- Fort

Buenaventura

, 2450 A Avenue, Ogden Utah
PLUS MORE!



All day

- Weber County Fair -

The fair is featuring:Free concerts at the grandstand each night of the fair. Stadium entertainment includes:rodeos, Wake Board competition and a demolition derby. The fair will also be featuring:Weber County's Got Talent, Win it in a Minute, hypnotist, carnival, local entertainment, horse pulls, Super Aqua Bubbles, Stingray Encounter, Animal Specialties and Petting Zoo, Lawn Mower Races, wooden creations and so much more. Weber County Fairgrounds, 1000 N. 1200 W.



All day - Uncle

Uncannys

8

th

Annual Summer Sessions - For the 8

th

year, Uncle Uncanny's will be hosting "The Summer Sessions Music Festival." The Summer Sessions is a grass roots music festival where local bands get a chance to shine. The festival plays a huge part in Utah's music scene, bringing in many bands from around the state as well as national touring performers. The community is brought together by not only music, but through many other outdoor activities and events.Rivers Edge At Deer Park

Heber

, Utah



All day

- Movies at the art house cinema-


5:00pm

- Queen of the sun-In 1923, Rudolf Steiner, a scientist, philosopher & social innovator, predicted that in 80 to 100 years honeybees would collapse. His prediction has come true with Colony Collapse Disorder, where bees are disappearing in mass numbers from their hives with no clear single explanation.


7:10pm

-Codependent Lesbian Space Alien Seeks Same- the adventures of three lesbian space aliens on the planet Earth, and the story of the romance between Jane, a shy greeting card store employee, and

Zoinx

, the woman Jane does not realize is from outer-space.


8:55

- the strange case of angelica- Late one night, Issac is summoned by a wealthy family to take the last photograph of a beautiful young bride, Angelica, who has mysteriously died.


11:15

-Perfect host-A criminal on the run cons his way into the wrong dinner party where the host is anything but ordinary.


8:00am – 9:00am-

15

th

Annual Dash for Donation -

WSU

will host the 15

th

Annual Dash for Donation 5K Dash and 2K Walk to raise awareness for organ donation, 6:30 a.m. registration/8 a.m. race begins, Stewart Bell Tower Plaza, $35/$27*/$20 per person for teams of 5+/$15 (18 and under), 801-521-1755.



8:00am – 10:00am

-Ogden Group Sierra Club Island Lake Loop:

weber

county outdoors

meetup

hike! go to http://www.meetup.com/webercountyoutdoors/events/23875621/ for details



8:00am – 1:30pm

- Ogden Farmers & Art Market -The quality of vendors at Ogden's Farmers & Art Market is the talk of the town. Over 20 local growers participate in the market bringing fresh produce ranging from berries, peaches, plums, apples, and pears, to tomatoes, peppers, corn, squash, pumpkins, and seasonal flowers and herbs from mid-summer through early fall. Browse the bounty of unique artwork with a cup of your favorite Java and catch a late breakfast or early lunch in the mild morning breeze. Look for handmade herbal soaps, unique bird houses, ornamental metal garden stakes and mosaic concrete

pavers

, ceramics, silks and glass... Historic 25

th

Street, Ogden Utah



9:00am – 10:00am-

Free community yoga - borrowed earth emporium 2242 Washington Boulevard Ogden, Utah 84401



9:00am – 3:00pm

- Garden Tour benefiting Ogden Nature Center -The Ardent Gardener Landscape Design Is Pleased to Host a Summer Garden Tour. Ogden Nature Center, 966 West 12

th

Street, Ogden, Utah 84404



10:30am – 11:30am-

Introduction to the Internet for Parents and Children - Families will learn about fun and useful websites together. Pleasant Valley Library Branch





8:00pm – 12:30am

-

Mojos

Metal - Join Risen For Revenge,The Dark Past,Numbered With The Dead,Scarred For Six,and Naked in an ALL-METAL NIGHT! August 13

th

, 2011 at

Mojos

. Tickets will be $6 at the door. Music starts at 8 and ends at 12:30.

Mojos

Cafe & Gallery



9:00pm – 11:00pm

- Moonlight Hike -Join us on these beautiful FULL MOON hikes all summer long! All outings start at 9:00pm, meet at the 29

th

Street

Trailhead

.



9:00am-1:00am

- Karaoke at

teazers

- Jackson the karaoke dude is back at it again at

teazers

. Don't miss this opportunity to rock out with the best karaoke

dj

in town!



9:30pm-1:30am

- Shaky trade at kamikazes-

They bring the funk that shakes the junk in your trunk

Labels: hiking in ogden, indie ogden blog, kamikazes ogden, karaoke in ogden utah, mojos ogden, ogden events, ogden music, weber county fair

Shae said on August 12, 2011

I'm going to the Ogden Nature Center's Garden Tour tomorrow morning. It's a tour of some beautiful private gardens on the East Bench...

It begins at 9 AM and Tickets can be purchased at the Nature Center or Grounds for Coffee on 30th/Harrison. The proceeds support the Nature Center.

xoxo,
explore, create and have fun
Newer›
‹Older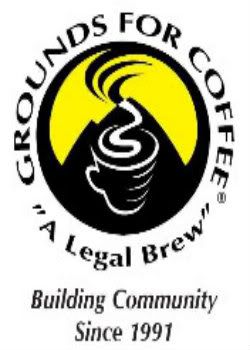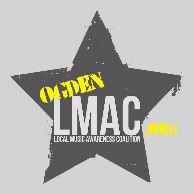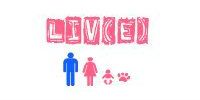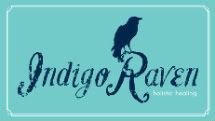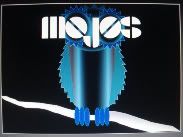 This blogskin is proudly brought to you by mikaela and Mrs. Chuck Bass, with a lil' help of Chili with the basecodes. Thanks to Michelle miller for the banner. Thanks to Enlaced for the pretty icons and Tumblr for the inspirations.
© All Rights Reserved


Get an Indie Ogden banner