Thursday: Karaoke, single mingles and mayoral debates at 8:39 PM





Yesterday

was so awesome! Tour of

Utah

was a thrill to watch, much more so than i thought. My daughter thoroughly enjoyed her cowbells and made a racket until she fell asleep at night to prove it. The health expo they had was also a blast and there were so many fun free samples (wayfarer sunglasses, stickers, lip gloss, food!!) that i felt like i was some sort of celebrity. The girl child loved the bounce houses , face painting and really neat balloon sculptures with candy inside!

Some of the

Ogden

rad Parents and i met at

Mojos

to finalize all

the

exciting details of

the

Ogden rock n romp!! It is coming up soon so be sure and check out

the

rock n romp page on

facebook

to keep updated. It is going to be very awesome and i can not wait for all

the

fun to start.

Also today is my first day at my new job! I am excited to be getting OUT of the house for work but also a little bummed i am not getting my teeth out yet. No worries though, soon enough i will be on a liquid diet and watching soaps while mildly delusional from laughing gas.

Have a great day folks! Wish me luck!



All day


Visual Art: Exhibit: 37

th

Statewide Competition and works by Theresa

Paolini

–

Eccles

Community Art Center, 2580 Jefferson Avenue, Ogden, Utah 84401

All day


Weber County Fair

-The fair is featuring:Free concerts at the grandstand each night of the fair. Stadium entertainment includes:rodeos, Wake Board competition and a demolition derby. The fair will also be featuring:Weber County's Got Talent, Win it in a Minute, hypnotist, carnival, local entertainment, horse pulls, Super Aqua Bubbles, Stingray Encounter, Animal Specialties and Petting Zoo, Lawn Mower Races, wooden creations and so much more. Weber County Fairgrounds, 1000 N. 1200 W.

, Ogden, Utah 84404



8:30am – 3:30pm


Wild Things – From forests to fields the Ogden Nature Center is teeming with life. Journey through the ecosystems that make up this 152-acre nature preserve and take a peak at their

inhabitantsOgden

Nature Center, 966 W. 12

th

Street, Ogden, UT 84404



10:00am


Kids Storytelling Walks -J

oin

us on a Mommy and Me Storytelling Walk on the Ogden River Parkway. These outings are intended for little ones and a parent. Strollers are

OK

as this is a paved trail. We will go the pace the kids set. check out

Weber

county outdoors

meetup

for more.



5:15pm – 6:15pm




Visual Arts: Science & Art

: Beetles and Bugs for children ages 6 to 9 -

Eccles

Community Art Center, 2580 Jefferson Avenue, Ogden, Utah 84401



5:30pm- 7:30pm




Mayoral Debate

: the "First Mayoral Debate" will be held in the Lecture Hall in the Business Building, Room #BU162 at

OWATC

located at 200 North Washington Blvd, Ogden, UT 84404. The candidates will meet again for the "First Mayoral Debate" organized by the Vote Van Wagoner campaign. It will be an informal setting for the citizens to have their questions answered by all of the candidates. Once again we have invited all registered candidates and the community to come and meet the candidate(s) for the Ogden City Mayoral election scheduled for September 13, 2011.



6:00pm




Singles Mingles 45 and older Hikes

- If you're 45 years old or older, single, and want to mingle…come join Polly on a wonderful series of trail outings! These outings are on MOST Thursdays at 6:00pm and won't last longer than 2 hours. Outings will run from April 7

th

to September 29

th

. check out

Weber

county

outdoors

meetup

for info.



7:00pm – 9:00pm


Visual Arts:

Zentangling

with Mary Wells -

Eccles

Community Art Center, 2580 Jefferson Avenue, Ogden, Utah 84401



8:00pm – 11:30pm




SLam

Jam @

Mojo's

: Get on stage or just watch at

mojos

for

teh

best open mic in town. Open for all ages and genres. Always a GREAT TIME!

Mojo's

2210 Washington Blvd Ogden, UT



9:00pm- 1:00am




Karoake

at

Teazers

: join

Jackson

the

karaoke dude , the best karaoke

DJ

in town, for awesome

music

and fun times!



Labels: karaoke in ogden utah, mayoral debate, mojos ogden, ogden utah events, open mic ogden utah, weber fair

xoxo,
explore, create and have fun




Newer› ‹Older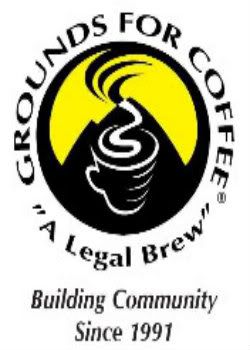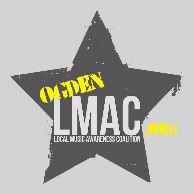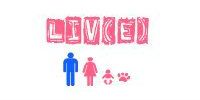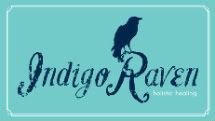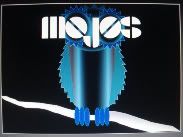 This blogskin is proudly brought to you by mikaela and Mrs. Chuck Bass, with a lil' help of Chili with the basecodes. Thanks to Michelle miller for the banner. Thanks to Enlaced for the pretty icons and Tumblr for the inspirations.
© All Rights Reserved


Get an Indie Ogden banner