Tuesday: National Toasted Marshmallow Day, Art House, Softball Registration at 9:31 AM




Last night at Mojo's Caffe Gallery, I was able to say hi to the owner friendly Ron and see some of the most talented people in the Ogden area do what they do best, play some sweet tunes.

I got there after class so I was only able to see Christopher Cullen & Candid Coyote to begin with, but they were extremely chill and fun to watch.

Up next was The Old World, who's talent never ceases to amaze me. I'm not going to lie, I've known these guys for awhile and I've seen them play a few times. But let me give you some information on them to prove why I keep coming back for more. Austin Frodsham who plays bass, fiddle, mandolin, and vox, was like the fiddling champion of Utah when we went to high school. I'm sure he'll correct me if I'm wrong, but the kid is a big deal. If you want true musicality, this is your band. Casey Romney has fantastic voice and Stratton McCauseland is a very talented pianist, whom I've heard play solo before and was blown away by.

Marny Proudfit's voice makes the world go 'round. Everyone needs to hear the sweet crooning she possesses. There should be a record of her voice in every home. No joke.

Then Matt The Electrician came onstage and pretty much blew everyone away. From Austin, Texas, most of his songs revolve around his 21-year relationship with his wife and his 7-year-old son. He teases that this may be unrelateable to some, but his music is extremely raw and reachable, making it especially wonderful to listen to. Think Iron & Wine, but with more passion. I'm not joking.

Sorry to all the bands I missed out on, if you were playing with the likes of these above, I'm sure you were amazingly talented.

****There are a ton of awesome things happening today! Does your garden need a facelift? Do you have some extra blood ready to donate to the needy? Are you wanting to kick some butt in softball? Are you interested in our new mayoral candidates and how they are going to bring change to Ogden? CHECK OUT THE EVENTS!

Today is National Toasted Marshmallow Day, so if you can wait through the high of 92 degrees, it should be more cool tonight when you want to go roastin'. Have you tried those massive novelty size mallows the size of baseballs? They are a true art. I read the nutrition facts for those suckers, 4 regular mallows to 1 of those monsters! Have fun & enjoy summer while it lasts!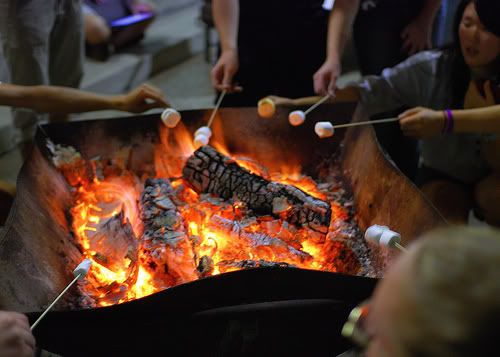 Here are the days events!
8am – 9am
Softball Tournaments Registration / Ogden City
| | |
| --- | --- |
| Where | : Ogden City Recreation Office, 1875 Monroe Blvd., Ogden, Utah 84401 |
9am-2pm
Red Cross Blood Drive
Where: Weber State University, Swenson Gym, Ogden / South Ogden, Ogden, 3848 Harrison Boulevard, UT
9:30am – 3:30pm
Wild Things
- From forests to fields the Ogden Nature Center is teeming with life. Journey through the ecosystems that make up this 152-acre nature preserve and take a peak at their inhabitants. Ogden Nature Center, 966 W. 12
th
Street, Ogden, UT 84404

11:30am – 12:15pm
Discovery Time - stories, music, and activities for kids 5 and younger
| | |
| --- | --- |
| Where | Weber County Library - Main Library, 2464 Jefferson Ave, Ogden UT 84401 |
6:00pm – 8:30pm

Service Club Mayoral Debate

Where: Ben Lomond Suites

2510 Washington Blvd, Ogden, UT

6pm-7pm

DIY Herbal First Aid

Where: Ogden Nature Center, 966 W 12th Street, Ogden UT 84404

All day

Texas Hold-em at

Teazers

- Free Texas Hold-em Every Tue, Wed and Sunday! Multiple Tournaments and Cash Prizes.366 36

th

Street Ogden, UT 84405-1622 (801) 395-1517

All day

Art house cinema movies

:Ogden's premier art house cinema showing first run films from art movies to foreign to documentaries to local shorts along with far-from-center features at our weekend late night screenings. Join us for candy, popcorn, and a cold Coke in our small intimate theatre with limited seating with a personal touch on historic 25

th

Street in Ogden. 158 Historic 25

th

St, Ogden, UT 84401

9:00pm – 12:00am

Heavy Metal Karaoke -every Tuesday at

brewskis

unleash your inner metal head and rock out to heavy metal karaoke!

Brewskis

244 Historic 25

th

Street - Ogden, Utah 84401





******************About Today's Blogger*******************

Chelsi Archibald

is an Ogden native with a Bachelor's Degree in English Creative Writing from

Weber State University

and is currently in the Master of Arts in English program. She blogs for

Socialitelife.com

as a weekend editor and feature writer. She is a board member for the Ogden based non-profit foundation

Nurture The Creative Mind

. She loves Ogden, getting involved in the community and meeting new people. She was recently appointed Co-Editor of

Indie Ogden

and couldn't be more thrilled to join the team.





xoxo,
explore, create and have fun




Newer› ‹Older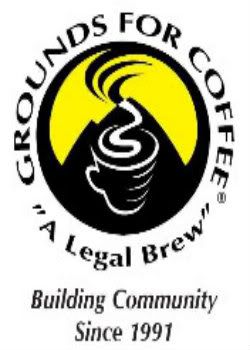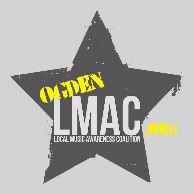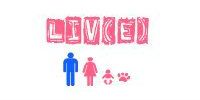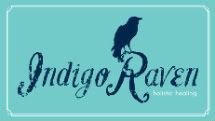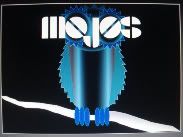 This blogskin is proudly brought to you by mikaela and Mrs. Chuck Bass, with a lil' help of Chili with the basecodes. Thanks to Michelle miller for the banner. Thanks to Enlaced for the pretty icons and Tumblr for the inspirations.
© All Rights Reserved


Get an Indie Ogden banner